FREE SHIPPING on We The Dreamers ~ For a limited time only.
Click on "Buy Now" below to order your copy. You will also receive a printout of the activity sheets.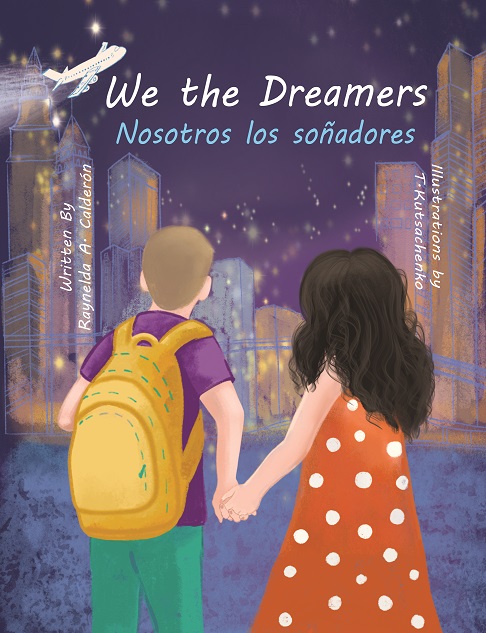 "We the Dreamers" describes the journey of immigrating to a new place through the eyes of a child.
This children's picture book, told alternatively in English and in Spanish, highlights all the emotions immigrants experience throughout their journey: the characters end up feeling mystified, bemused, or even bewildered upon entering the United States.
Using colorful, imaginative illustrations and poetic narrative, "We the Dreamers" connects with its readers in an emotional and compassionate way, and it opens up the floor to holding conversations about immigration with children.
As the status of our own Dreamers becomes uncertain, this story will uplift you in a compassionate and emotional way.
Genre: Fiction | Age Rage: 4-8 years old | Lexile: AD320 | Size: 8.5 x 11 inches | Pages: 32 | Languages: English/Spanish
---
Copyright ©2019-2021 Cayena Press, Inc. *** Privacy Policy